Dizzy O'Brian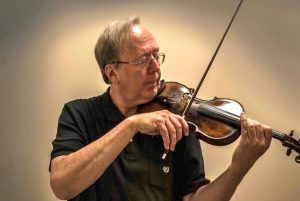 Dizzy O'Brian is the creator of Pop/Classical Fusion Music; music that draws freely from many different genres from many different time periods, coming together in a fresh way.
He has so far released three CD albums of instrumental tracks; the very pop oriented Charm City and 4 Good Measure and the more eclectic and soundtrack oriented Tea with the Alien.
This music has been attracting fans on the net by the thousands, showing up regularly in the top 40 on reverb nation and getting upwards of 2,500 plays a day on other sites.
Dizzy's fan mail list has reached over three thousand subscribers and here is what some fans have said;
Paige Kelly wrote;
"Hi..recently i've been listening to your music…quite often and it's because your sounds really turn me on. I promise i will always…recommend it on my facebook. Have a nice day today and EVVRRYDAYYY!!!"
      Dene Casres said;
"Hey, I personally think that it shows that you are more musically gifted if you can bring us different kinds of music than just playing the same thing tune after tune. I like your music very much because of its diversity and you are not tryin' to repeat yourself or any artist out there. I appreciate the creativity you put into your music style."
From a true fan of all your music.
Mui Cheung wrote to say;
"wow i'm so happy I found your music… This tune A Dragon is so awesome, so I can play it over and over…It's soooo rare to find good and ineresting music nowdayzzz )))"
Thx. Mui.
Stephanie Wood wrote;
"your music I play on Repeat repeat repeat"
Roshel Wesley said;
"Rhapsody in black" … Love this tune, it's pure magic!!"
Roshel
Experience Dizzy's Pop/Classical Fusion at; http://www.dizzyobrian.com